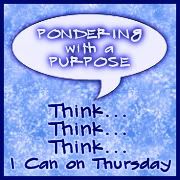 This Week's prompt is:
Content
Content or living your dream?
I have so much to be thankful for--health, enough money to pay the bills, grown children that although they sometimes drive me crazy are God loving, honest productive citizens, sweet grandchildren, a nice home and a way to express my talent. So I am content. There is a scripture that says "
Not that I was ever in need, for I have learned how to be content with whatever I have". And this is Plan C. Plan B was to move to Prescott when I retired, buy a cozy little home with an attached art studio, teach art and have plenty of time to pursue my interests.
But that was not my dream--If I were living my dream, I would have a small ranch in a beautiful valley in the Rockie Mountains (preferably Wyoming), a handsome cowboy who truly loves me, and in the evenings we would sit together on the porch of our log home and watch the sun set. But since I can't live my dream, perhaps I will make it come to life on canvas.