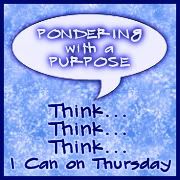 Today's Prompt is Stretch
Stretch in a part of my every day. First I stretch really big when I get out of bed at 5:00, and then it's off to the gym to do my warm up stretches, exercise, then my cool down stretches. I also have my day planned out so that all my errands are scheduled so that I can stretch my money. I love the food sales where I can buy one gallon of milk and get one at half price--that really helps me stretch my income.
I have a favorite pair of jeans with a bit of stretch. They are really comfortable, but as a rule, I don't like stretch fabric; it seems to lose its shape and nothing is worse than baggy, dumpy shirts.
So it's no stretch of the imagination that for the most part I love stretch.