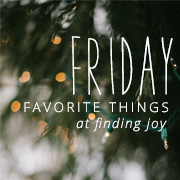 These are a few of my favorite things this week
Welcome at my front door
Little grand showing how to cheer
Go team
My favorite lil' football player
I thought my Jacaranda was beautiful last week, but look at it now!
What I have been doing this week--made dresses for the little g-grand
And dresses and a capri outfit for the biggest g-grand
And tees and shirts for the g-grand son
And for good measure a dress for their cousin--daughter's step daughter.
Notice all three girls have a Mickey Mouse dress.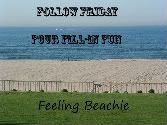 Each week, Hilary at Feeling Beachie lists four statements with a blank for you to fill in on your own blogs. If you want to join the fun and come up with four fill in's of your own, please email them to her at feelingbeachie@gmail.com. If she uses them, she will add you as co-host to the hop!
1. I can't stand when people say _"know what I mean"
2. If you are going to _come visit_ please_call first so I can put the dogs out. When the door bell rings they go crazy.
3. Call me a _nerd_ because _I love the computer, and love to make forms and flow sheets.
4. If I had a dollar for every time I heard _in a minute, I swear I'd be a millionaire by now.