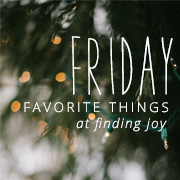 These are a few of my favorite things this week
weeping may endure for a night, but joy comes in the morning. Psalms 30:5
Your unfailing love, O LORD, is as vast as the heavens; your faithfulness reaches beyond the
clouds
.
Psalms 36:5
Plant the good
seeds
of righteousness, and you will harvest a crop of love. Hosea 10:12
He covers the heavens with
clouds
, provides rain for the earth, and makes the grass grow in mountain pastures. Psalms 147:8
Dinner at Texas Roadhouse with son and family (Oldest grandson on left, granddaughter is in front on right)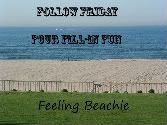 Each week, Hilary at Feeling Beachie lists four statements with a blank for you to fill in on your own blogs. If you want to join the fun and come up with four fill in's of your own, please email them to her at feelingbeachie@gmail.com. If she uses them, she will add you as co-host to the hop!
I hate _boring teachers___ And since I have to pay for the classes, I feel that I am not getting my moneys worth.
I have never been to ­­­­_the deep South___Hopefully on one of my next vacations I can rectify that.
3.
The hobby I love the most is__
art followed closely by sewing
__
and one day I will
have my own art studio where I can teach art in many of its forms including sewing.
_.
4.
My favorite store to shop at is_
a thrift store
_because_
you never know what treasure you may find, and it will be a bargain; example--I found a dresser for $15. It had many coats of paint that were chipped and ugly but it had good bones
.
When I stripped it I found this treasure valued at $1000.