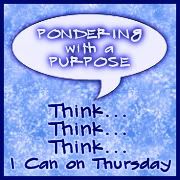 This Week's prompt: Race
I have a love/hate relationship with race. I love to watch a NASCAR race, and stock car races. I love the speed and the sound of the high powered engines as they thunder around the track. But I hate to have to race anywhere when I am driving. I get frustrated with traffic snarls and rude drivers.
I follow my mom's philosophy: If you are on time you are late. So I always leave in plenty of time so I don't have to worry about the time deadline.
Sometimes I race around the house when I am having unexpected company. It's amazing how much work a couple of dogs can make for me. I might even have to race to the grocery store to buy some treats. Because of this my pulse will race. So I do hate when this happens.
I am a laid back person and do not participate in the rat race of trying to keep up with the Jones's next door, (In my case that would be the Perez's or Sanchez's), which makes me realize that I am the minority race on my block--the token white. But my neighborhood is peaceful, not fueled by hate of the race difference.
So, I will close and race to get a cup of fresh coffee, a highlight of my morning.