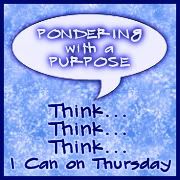 This Week's prompt is:
Scary Movies
Do you enjoy a good fright? Or do you prefer the blood and gore of the scary movies?
I am definitely a G-rated gal. Give me a good Disney movie any day, not that I have never seen a scary movie. I remember "Lady in the Lake", "The Exorcist", but the scariest movie I ever saw was "Helter SKelter" the story of
Charles Manson starring
Jeremy Davies.
In the late 1960's Charles Manson convinced a group of "followers" to move in to the California desert to train for the apocalypse. They eventually committed on of the most horrific string of serial murders in modern times. Since his conviction, Manson has been in a series of jails, where he has continued to build on his twisted philosophies.
I think, because this was based on a true story, it made the movie all the more horrific. It took me several weeks to get the horror out of my mind. I know that people do terrible things to one another, but to see it so graphically portrayed disturbed me greatly. I learned my lesson, and have stayed away from those type of movies ever since. There is a Bible verse that says "
W
hatsoever things are true, whatsoever things are honest, whatsoever things are just, whatsoever things are pure, whatsoever things are lovely, whatsoever things are of good report; if there be any virtue, and if there be any praise, think on these things." Phil. 4:8
After seeing this movie, I see the value of this lesson.