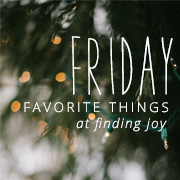 These are a few of my favorite things this week
Remembering John--passed on to Heaven on the 21st.
Then on my birthday, I received this box of wonderfulness from by blogging secret sister.
It was a birthday in a box with balloons, a star glow stick, a candle, a bag of chocolates, and wonderful gifts--a stationary box with French notes, a bag of honeydew wax cubes, a sweet bird's nest with three robin eggs. a lavender sachet, two decorated clothespins, and a wonderful crocheted doily. I truly enjoyed this party! Thank you BSS.
Daughter and SIL putting new roof on my patio--their birthday gift to me
Ended the day with a surprise birthday dinner at Raul and Theresa's Mexican Restaurant, celebrating with son, daughters and their family, grandkids, and my youngest's MIL and FIL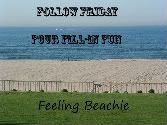 Each week, Hilary at Feeling Beachie lists four statements with a blank for you to fill in on your own blogs. If you want to join the fun and come up with four fill in's of your own, please email them to her at feelingbeachie@gmail.com. If she uses them, she will add you as co-host to the hop!
This week's statements:
1.
I loved _art___as a kid and still do.
2.
I drive_an old Ford Contour, before that a Chevy S10 truck, a MGB convertible, and others. My first car was a 1948 Nash _
3.
I am currently reading _
Letters of a Woman Homesteader by Elinore Stewart
--_
The letters begin in 1909, apparently right after a homestead act made it possible for the author, Elinore Pruitt Stewart, to claim a homestead of 160 acres in Wyoming. Ms. Stewart is a very resourceful woman as well as a wonderful story-teller.
4.
I wish I could instantly have a body just like __Kim Basinger. She still looks great at 59. If I can't have a body like hers, I'll settle for the car._