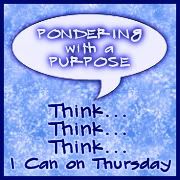 This Week's prompt is:
Baby Contests
Recently, I was bored so I was flipping through the TV channels and stopped on a show called "Toddlers and Tiaras". I watched the show and by the end and the crowning of a little four-year old I was sick. What was wrong? Several things--The children even at this early age were developing a warped sense of values. They concentrated on the importance of physical beauty--altering their natural childhood appearance with false eyelashes, lipstick, fake tans and even teeth caps. I feel that this could very well lead to insecurity and eating disorders as they mature. They are being programmed at this early age that the way they look isn't good enough.
Another problem is that their behavior is inappropriate. The sense of competition is ingrained in them. They are being taught that only the best wins, not that doing your best is fine; and that looking hot and sexy at four is the most important thing in life.
They were totally bratty kids. By the end of the show, I was convinced that what I was really seeing was a group of frustrated mothers, trying to live out a fantasy through their little girls.
Beauty Contest Winner and his Mom
Now to be fair and for full disclosure, my grandson was in a beauty contest when he was a baby, and he won. But that was different. You are saying, "Sure it was!" My daughter entered him, and then sold tickets for the event--all the money going to a local charity for children. On the final day, the child--that would be mom--who raised the most money was given a trophy. Awards were also presented to all those who entered.W
hat is wrong with celebrating the beauty that each child has within them, encouraging them to be kind and caring for others? What is wrong with teaching them through team sports the concept of competition, and that the sun doesn't rise and set on just them? What is wrong with a mother encouraging a child to be just a normal kid and have fun, be respectful of others, and play in the dirt?