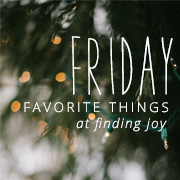 These are a few of my favorite things this week
Gifts from friends
Signs of Spring
Bottle brush bush
Lemon tree blossoms
Cloudy sky, windy day quite unusual for Phoenix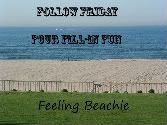 Each week, Hilary at Feeling Beachie lists four statements with a blank for you to fill in on your own blogs. If you want to join the fun and come up with four fill in's of your own, please email them to her at feelingbeachie@gmail.com. If she uses them, she will add you as co-host to the hop!
This week's co-host is Brenda from
Fiction with a purpose
. She came up with the last two statements.
1. If I could meet one person living or dead, I would want to meet_Benjamin Franklin--he was a great thinker, patriot, inventor, and writer.
2. I find it hard to __keep my opinions to myself I am rather an outspoken person, but I wasn't always that way. I started out as a shy little girl_
3. The last time _I heard a helicopter overhead_ and _saw police lights flashing_ then _I locked the doors and turned up the TV
4. Where are the _home owners down the block_ when the _repo men who are trying to take their truck_ are here? As you can tell, this was a busy night in the hood. Not unusual.but this is my place and I have faith that God is caring for me.