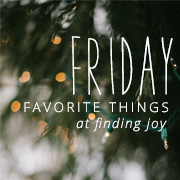 These are a few of my favorite things this week
After the rain
There is always a silver lining
Sunny end of a rainy day
Lavender Pansies loving the sun
Orange and yellow faces lifted to the sun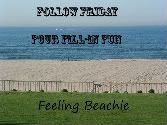 Each week, Hilary at Feeling Beachie lists four statements with a blank for you to fill in on your own blogs. If you want to join the fun and come up with four fill in's of your own, please email them to her at feelingbeachie@gmail.com. If she uses them, she will add you as co-host to the hop!
1.
I love _

a large hot latte_

when I need a pick me up.

Smelling the enticing aroma, and tasting the rich flavor, just makes me feel so much better.
2. No matter how hard I try, I just can't _
figure out how to tat. So I will just have to get over it. I can do all other sort of things, so I guess that I'm not a complete failure.
3.

Little puppies and grandkids hugs
_ make me feel all warm and fuzzy
4. I can't resist a sale on _
art supplies. I can always us a new brush or fancy patterned paper. Soon I am going to have to build a second story on my studio.