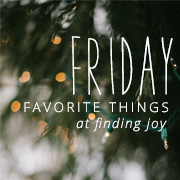 These are a few of my favorite things this week
Attending the Rubber Stamp Show
Afterwards lunch at Garcia's with friends
A bee enjoying the sweet orange blossoms
Newest addition to our household, Grandson's found treasures. These girls are about a month old, Bandit in front and Basil in back. He thinks they are Pit Bulls.
"Come play" she says to big Betsy
Card for Angel Dawn, 10 year old girl with cancer. Marydon tells her story here.
Hurrah for the USPS. I received this letter March 6th from my daughter living 100 miles away. Notice its postmark!
Smoke from a brush fire in the river bottom a few miles southwest of here--just brush burned.
WooHoo! I am having a giveaway in celebration of having 100 new friends. Rules, simple: Be a follower, and enter a comment. All comments through Thursday March 15th will be enter in a random drawing. Some cool things could be coming your way. Thank you all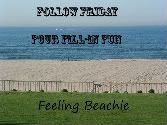 Each week, Hilary at Feeling Beachie lists four statements with a blank for you to fill in on your own blogs. If you want to join the fun and come up with four fill in's of your own, please email them to her at feelingbeachie@gmail.com. If she uses them, she will add you as co-host to the hop!
1. Given the choice to do _
something
__ for _
my daughter
___ I would pick _
playing with the grandkids
.__
2. When I watch __

parents yelling at their children in public

__ it always makes me want to _

call the police

.
3. When I have people over I always make _

an apple or peach pie

_, it always knocks 'em dead!
4. I always feel like I accomplished something when I _

finish a project and get everything put away.