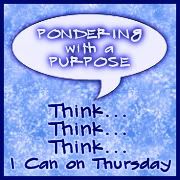 This Week's prompt is:
New
Even though I love vintage items, favor historical novels, and enjoy remembering things from "the olden days" (that would be when I was young), I love new things. I am always amazed at new inventions, new ways of doing things and can hardly wait to try new projects or techniques.
I just recently learned how to make penny rugs. Of course I "googled" it, and then made one. Now they really aren't rugs, this one has penny sized felt pieces appliqued onto larger circles then onto a felt background, it would make a nice wall hanging. And I combined an old technique with a modern pattern that I developed. It was fun to learn a new technique.
Penny Rug
I am a firm believer that when you stop learning you start growing old--your mind begins to dull, and your light dims. It is that creative spirit that keeps your mind young.
Always walk through life as if you have something new to learn and you will.