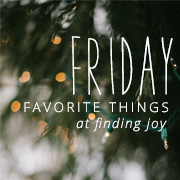 These are a few of my favorite things this week
Art Class taught by Debbie
Some of class projects
Oldest grandson's 22nd birthday. He is a wonderful young man
Basil resting after coming home from the doggie hospital. She is recovering from Parvo
A pedi lifts my spirits
And now some snaps from around my front yard
And a couple of beautiful sunrises. I try and take them in on my way to the gym each morning.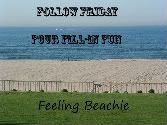 Each week, Hilary at Feeling Beachie lists four statements with a blank for you to fill in on your own blogs. If you want to join the fun and come up with four fill in's of your own, please email them to her at feelingbeachie@gmail.com. If she uses them, she will add you as co-host to the hop!
1. The last time I was on vacation, I went to _Olympic National Park, Victoria B.C, and Oregon__
2. For _
breakfast
__I like to eat__
Mini Shredded Wheat Cereal
_
3. My heart hurts when__
I think of my Mom
_because_
she was such a wise woman with a great sense of humor
_.
4. Why must _
I have to drive so far
_ just to__
see my children
.
It would be so nice if they just lived across town.