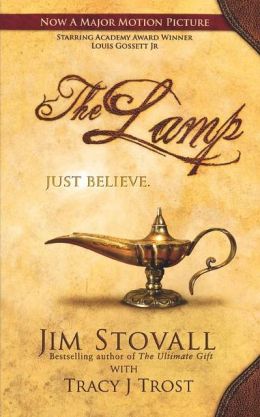 A tale of hope, wishes, dreams, and what can happen when you just believe.
This is the story of Stanley and Lisa. For Stanley, life stopped dead in its tracks the day his young son was accidentally killed. His wife, Lisa, tried to push forward into the future but her husband didn't even know where to begin.
Then Charles Montgomery III appeared out of nowhere and challenged the couple to consider the inconceivable,
What I am about to tell you will change your life. You can have anything you want, including true happiness, and I am going to tell you the secret of how to get it.
The Lamp
brings Stanley and Lisa face to face with past tragedy and future hope all wrapped in the gift of three wishes that will challenge you to live beyond the hurt and pain, if you just believe.
Stanley is made to realize life is what we make it. We all have the power to find happiness, despite our circumstances, if we Just Believe.
Jim Stovall is the president of the Emmy Award-winning Narrative Television Network. He is the author of the bestselling book, The Ultimate Gift, which is now a major motion picture starring James Garner and Abigail Breslin. He has authored 15 other books which have been translated into over 20 languages. Jim@JimStovall.com