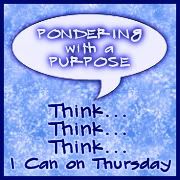 The first thought that comes to mind when I hear the word twist is that dance of the early 1960's. It was the first world-wide rock and roll dance--made popular by Chubby Checker. I guess that I am dating myself.
Then there is that saying, "Don't get your panties in a twist." (don't get upset or panic).
Then how about the French twist the hair-do again made popular in the 60's but still elegant today.
So from a gal of the 60's twist brings back good memories.