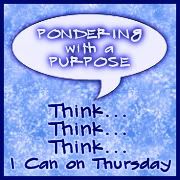 This Week's prompt is:
Devastation or displacement
I have been most fortunate to never have been through a natural disaster such as was witnessed this weekend on the East Coast. I have endured some weather related experiences. As a child blizzards were common in Wyoming--snow so deep and hard that cattle unprotected died. Then living in Sault Ste Marie, Michigan snow and bitter cold--as low as -40 F. A couple of years ago in Phoenix we had a hail storm that blew through and caused a couple of million dollars worth of damage, however, I personally didn't suffer.
I was displaced from my home about three years ago, when a pipe broke while I was at work and flooded my house with several inches of water. I lost a lot of furniture and clothing. My flooring and interior walls had to be replaced, and the house treated for mold. The total damage was about $35,000. During the several months it took to repair I lived with my daughter. This happened just before I retired. One of the first jobs that I had planned to do was to repaint the interior of the house, so not only did I get new paint, wood flooring, carpet but also the job was done professionally at no cost for me. So although I was displaced, I certainly wasn't devastated, in fact, it turned out to be a blessing. I was able to retire with my home in like new condition.
The devastation that wrecked havoc this week reminds me that we never know what tomorrow will bring, so to be thankful for what we have today.