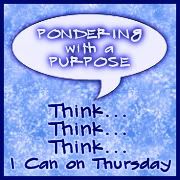 This Week's prompt is:
Independence
Of all the things that I value independence is close to the top. I value our country's independence, but I also treasure my own independence. I know that I am self-sufficient. I don't need another person to rely on for my needs or my happiness. Much of this attitude is due to my pioneer upbringing. Our family had to learn to make due with what we had. All us kids, both boys and girls, learned to cook, sew, and be able to take care of ourselves in any situation. We all knew that we did not need another person in order to survive. We did not have to marry to have someone to take care of us.
Now, this isn't to say that I don't value other people. I long to be loved just as most do, but I can exist without it. I enjoy my friendships, the adventures and fun that we have, but I can have fun by myself. I am at peace with myself.