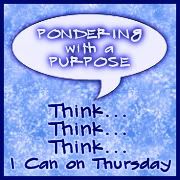 This Week's prompt:
Pinterest
I have been using Pinterest for a few months. For me there are two main attractions. First and foremost I use it to store items of interest that I come across as I am on the internet. These may be favorite recipes such as
Or how to tips that I don't want to forget
And of course things that caught my eye that one day I might want to make.
How often have you seen something that interests you and then in a day or a week remember it but can't remember where you saw it. With Pinterest this problem is solved. It makes storing these special things as easy as a click of the mouse.
The other use I occasionally find for Pinterest is to browse and see what others have done with an idea that I have, or if I need inspiration for a project. However, I usually have more ideas that I could ever create, so this use isn't big on my scale.
I have heard of some who are addicted, and spend hours browsing Pinterest, but I think that I use it for a more practical use, an online storage file, easily organized by boards and pictures.