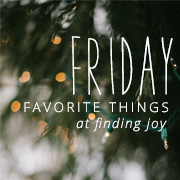 These are a few of my favorite things this week
Advancing cloud army
Bazil's big adventure
Sky of gold
My back sun porch is finished--A place to eat
A place for conversation
A place to read
A place to relax
********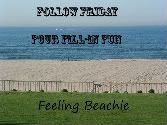 Each week, Hilary at Feeling Beachie lists four statements with a blank for you to fill in on your own blogs. If you want to join the fun and come up with four fill in's of your own, please email them to her at feelingbeachie@gmail.com. If she uses them, she will add you as co-host to the hop!
This week's statements:
1.
I never wear _
lipstick
__ and I don't know why
2.
In the winter I always___
enjoy every minute that I can outside, because I know that when summer comes, inside is my friend.
3.
When I _
travel
__, I miss _
my own bed
__
4.
I love the way _
a pedicure makes me
__ feel.