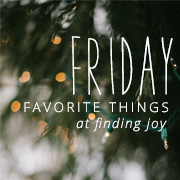 These are a few of my favorite things this week
I love the lavender blossoms of the Jacaranda tree against the blue sky
I love the peaceful sound of the water of my backyard fountain
Wednesday, I had such a fun day. Lunch at El Encanto in Cave Creek
With a sister blogger, Jo--what a great gal. We talked, had a great lunch, and talked some more.
We ate on the patio by the water
Then took a trip to a unique store in Cave Creek
They have junk sculpture, things from Mexico, things from the farm
You never know what you will find
My finds--a horseshoe coat hanger ($4) and an old rusted lantern, complete ($5)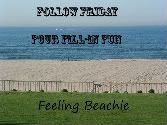 Each week, Hilary at Feeling Beachie lists four statements with a blank for you to fill in on your own blogs. If you want to join the fun and come up with four fill in's of your own, please email them to her at feelingbeachie@gmail.com. If she uses them, she will add you as co-host to the hop!