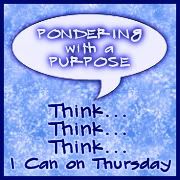 Today's prompt is: Wind
In Phoenix, when I think of wind my mind goes to the haboobs that we have. The first picture is of a haboob (dust storm) moving in towards the airport, the second picture shows the haboob just before it covered the car.
"During thunderstorm formation, winds move in a direction opposite to the storm's travel, and they move from all directions into the thunderstorm. When the storm collapses and begins to release precipitation, wind directions reverse, gusting outward from the storm and generally gusting the strongest in the direction of the storm's travel.
When this downdraft, or downburst, reaches the ground, it blows dry, loose silt and clay (collectively, dust) up from the desert, creating a wall of sediment that precedes the storm cloud. This wall of dust can be up to 100 km (62 mi) wide and several kilometers in elevation. At their strongest, haboob winds often travel at 35–100 km/h (~20–60 mph), and they may approach with little or no warning. Often rain does not appear at ground level as it evaporates in the hot, dry air."
http://en.wikipedia.org/wiki/Haboob
The second thought that comes to mind is the roads that wind through Arizona such as the one near the ghost town that came back to life--Jerome.
Or that wonderful road that winds through the Superstition Mountains called the Apache trail. It originally was a stagecoach road.
The Trail winds steeply through 40 miles (64 km) of rugged desert mountains, past deep reservoir lakes like Canyon Lake and Apache Lake. The narrow, winding road is unpaved from just east of the town of Tortilla Flat to Roosevelt Dam; there are steep cliff drops and little in the way of safety barriers It is a steering wheel white knuckle drive, but with the amazing vistas worth the effort.
I love to drive it in spring when the desert flowers are in full bloom. The wildness of the area makes you forget all about the stress of everyday life.