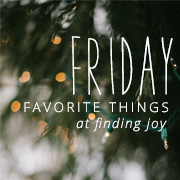 These are a few of my favorite things this past week
Great Granddaughter receiving award for outstanding achievement for 3rd grade (she is 3rd from right)
Made yummy apple pie in an apple
Evening on the first day of spring
Sun setting on the first day of spring
Orange blossoms fill the air with their fragrance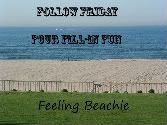 Each week, Hilary lists four statements with a blank to fill in on your own blogs. If you want to join the fun and come up with four fill in's of your own, please email them to her at feelingbeachie@gmail.com. If she uses them, she will add you as co-host to the hop!
This week's statements:


1. My _

teeth

__ are my least favorite feature

They are sort of crooked.

2. I was very _shy___ as a child

3. The first room I clean in my house is_my bedroom__ because__I love having a clean sanctuary_
4. If I had the guts to __speak my mind more often__then I could _have the satisfaction of voicing my opinion, however I probably wouldn't have as many friends.___