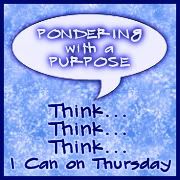 This Week's prompt is:
Is there a TV Show you just can't live without?
I can't say that there is a TV show that I am addicted to. In the evening, I do like to watch a bit of TV before I go to bed. Every night I have favorite shows that all have one thing in common--they are mysteries. My routine is something like this:
Monday evening I enjoy Castle.
Nathan Fillion plays Richard Castle, a mystery writer & Stana Katic
plays a police detective. Together they solve crime with a bit of humor.
Tuesday is the night for NCIS, starring Mark Harmon as Gibbs along with his team of Navel criminal investigators who get the bad guys in a witty, action packed drama.
Wednesday I sometimes watch Criminal Minds. Joe Mantegna and Thomas Gibson star as FBI behavioral analysists, who with their team try to understand the mind set of the criminals in order to solve crimes.
Thursday it's time for The Mentalist. Simon Baker and Robin Tunney play Patrick Jane and Agent Lisbon. Jane is a consultant with uncanny observational powers who helps the California Bureau of Investigation solve crimes.
The only other show that I enjoy is on Fox network--Bones.
FBI Special Agent Seeley Booth(David Boreanaz) and forensic anthropologist Dr. Temperance "Bones" Brennan (Emily Deschanel) are the crime solving duo.
All this being said, I do enjoy these shows, but my life does not revolve around TV. I enjoy working on my art, but if I am tired by the end of the day, there is nothing like a good mystery to make me ready for dreamland.