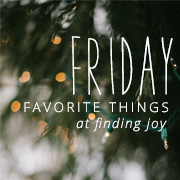 These are a few of my favorite things this week
Sunrise--brilliant skies of gold
Breakfast treat--Latte and cranberry scone
A vicious game of Candyland with Granddaughter
No school, but still wanted to do morning exercises--that's want Grandmas are for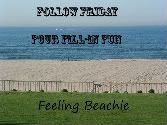 Each week, Hilary at Feeling Beachie lists four statements with a blank for you to fill in on your own blogs. If you want to join the fun and come up with four fill in's of your own, please email them to her at feelingbeachie@gmail.com.
If she uses them, she will add you as co-host to the hop!
This week's co-host is Jen from
Just another Day
. She came up with the last two statements…
I would
LOVE
it if you could please help her spread the word about this hop…. So, please
tweet,
FaceBook share
, and
add the linky
to your post…
1.
I never _go to bed__ on a _full stomach___
2.
_Christmas__ is my favorite holiday. I love the pageantry, spirit of giving, and love.
3.
I think my _summer vacation__ is_going to be exciting__. I love road trips.
4.
When there is a _sports game on TV__ I _retire to my studio__.