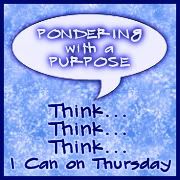 This Week's prompt is: Technology
I have seen so many changes in technology in my lifetime. When I was a kid we had no telephone or electricity as the REA hadn't yet put up lines in the valley.
I was just a toddler when we got electricity, and in grade school when we got our telephone.
We had a party line--our ring was two longs and a short. We were instructed to never listen to others calls.
But being kids, you know that occasionally we would pick up the receiver and listen in. We weren't the only ones, for often when we made a call, you would here the click, click, click as others checked out our calls.
I always loved to take pictures. I took after my Mom. She had a Brownie camera and because I was always pestering her to let me take a picture, one year when I was eight or nine, I got my own camera--A Brownie, just like hers. You just pushed the little grey button, and you had your image. Twelve to a roll of film, so you were careful of your shots. Then the next time we went to town, we would drop off the film at the drug store, and the next week or so, we would pick up our photos. I remember the excitement of opening the envelope and seeing how the pictures turned out.
We also had no TV--it hadn't been invented yet, but we did have a little radio. Mom would listen to the Metropolitan Opera on Saturday, but during the week she follow the adventures of "Stella Dallas", "Pepper Young's Family" or "The Guiding Light".
Saturday night, Daddy listened to the boxing matches.
So just these three examples show how far technology has come since I was a kid. Now we all have cell phones--even smart phones, cameras that have a myriad of auto adjustments, fit in our pockets and are digital, and many have WI-Fi, HDTV, or a flat screen televisions. Our radio's are general tuners--part of a sound system.
I wonder what my great-grandchildren will think when they see what we consider to be the latest high tech advancements. They will probably laugh at how arcacic we were back in 2012.