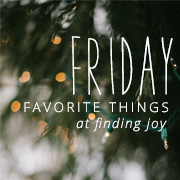 These are a few of my favorite things this week
Showing off their new haircut
Pedi--Color is Twist and Shout
Grandson now is 8 years old--Sister and Mom make sure he blows them all out.
Presents make him happy
The smell of fresh cut alfalfa
Each week, Hilary at Feeling Beachie lists four statements with a blank for you to fill in on your own blogs.
This week's co-host is
Irene from me, myself and I
she came up with the last two statement. SHE
REALLY CAN USE SOME MORE CO-HOSTS, SO PLEASE THINK OF SOME STATEMENTS!!!
If you want to join the fun and come up with four fill in's of your own, please email them to her at feelingbeachie@gmail.com. If she uses them, she will add you as co-host to the hop!
1. Sometimes I _
have so many ideas in my head that I just can't decide what to do first.
___
2. I _
graduated at the top of my class in
__ high school
3. Deciding what to __
do for chores
__ before I _
work on my art
_ is such a pain sometimes. If I don't work before I play, the dust bunnies hear the call of the wild and multiply like crazy.
4. _
Scallops
_is my favorite_
food
_