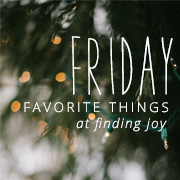 One of the highlights of this past week was the opportunity that I had to take art classes taught by Debbie Schuh. "
After teaching school for several years and then working as a staff designer for Anna Griffin, Inc., Debby now has a busy schedule teaching at scrapbook stores and events both in the US and abroad as well as doing freelance design work. Her classes at
CKU
(Creating Keepsakes University) for the last seven years have inspired hundreds of students across the country. She has had many projects and articles published in books and magazines and is the author of the book Kids Scrapbooking…Easy as 1,2,3.

Debby specializes in designing projects full of interactive elements and design details. She teaches innovative techniques step by step so that her students leave class with a beautiful finished project.

Debby is blessed to be able to do what she loves…travel the world and meet wonderful people, do a little shopping along the way, and share her passion for scrapbooking. You can read more about Debby on her blog at www.debbyschuh.typepad.com."

excerpts from Crop-Paper-Scissors!
Then I had an entirely different experience on Tuesday--I had some outpatient surgery on my neck for skin cancer (25 stitches). I am thankful that it went well.
To make me feel better I had a whole bunch of Pecan Sandies, my favorite cookie, and Chai Tea. I'm sure that's what the doctor ordered. Next week I have to go back for the final phase of this round. Wish me well.