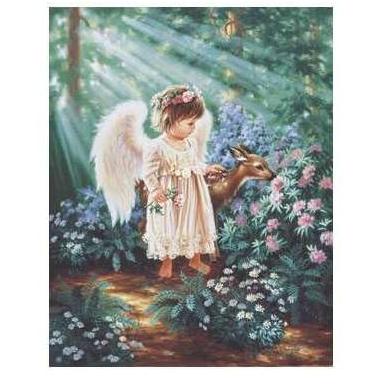 According to the Holiday Almanac today is Be an Angel Day. Be an Angel Day encourages us to do acts of kindness, and to help others.

The objective of this day is to be like an angel, and do something good or kind for someone. It encourages us to be God's servant in doing good things for others. It is intended to do something nice or kind for someone who is in need of help. The type of angelic help you can offer is not defined or limited. It can be physical, emotional, or spiritual.
Be an Angel Day is for both the giver and the receiver. If you are the receiver, make certain to express openly your appreciation. And, recognize the angel in your life as being sent from God.


This special day has strong religious roots. Jayne Howard Feldman, the creator of this day, says she was inspired by angels to create this day on August 22, 1993.

I have seen miraculous things happen. I have seen people used of God, and perhaps they were angels. I wrote of one amazing incident-- Christmas Miracles but there are many more.
Look around you today and see who you might bless and perhaps be an angel.