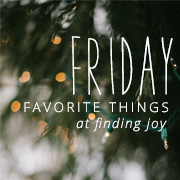 These are a few of my favorite things this week
Gives new meaning to dog pile, or its a dog's life, or tired as a dog.
Sunrise with clouds, an unusual sight in the Phoenix skies.
A field of corn just a couple miles from my house, but it is in the city.
Too bad it is field corn. But my MIL used to use the cobs to make jelly.
Corncob Jelly
Contributed by Alice Murphy
| | |
| --- | --- |
| | |
| | |
| | |
| | |
Instructions:
Boil broken cops in water for 30 minutes. Remove from heat, strain the liquid. If not 3 cups add enough water to make 3 cups. Add food coloring if needed. Add Sure-Jell and bring to a rolling boil. Add sugar and boil 2-3 minutes until jelly stage. Pour in sterilized jars, seal. The finished product tastes like apple jelly.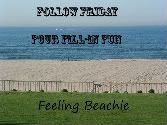 Each week,Hilary at Feeling Beachie lists four statements with a blank for you to fill in on your own blogs. If you want to join the fun and come up with four fill in's of your own, please email them to her at feelingbeachie@gmail.com. If she uses them, she will add you as co-host to the hop! This week's co-host is Annie from the
Lemon Drop
(She came up with the last two statements)
My day always starts by _waking up around 5:30, making my bed, brushing teeth, getting dressed, having coffee, and then off to the gym (6 days a week)_
I prefer _reading__ to _watching TV --but I do have a couple of favorite programs.___
I never thought I'd _like living in Phoenix_ until I _had lived in Sault St Marie, MI ( bitter cold winters that I'm still thawing out from and it's been over 30 years._
I wish I could _get all my family together_ for _a weekend--they would be fighting if it was longer than that.