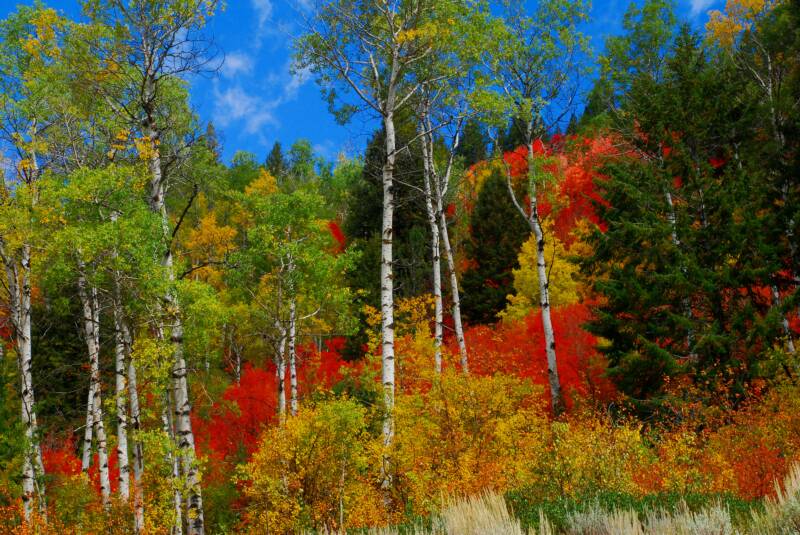 Fall in Wyoming is a riot of colors, a last dance of vibrancy before the snows of winter lay a quiet blanket over the mountains. Growing up we loved the fall because it was a time of harvest. Fresh vegetables would grace our table and we would savor the taste of squash and pumpkin.
At summers end, it was time to put up the bounty from the garden in her pressure cooker, maybe 100 quarts of beans which became a family project to clean, carefully pinching off each end, a few done up whole for company–straight as soldiers marching around the jar, 30 pints of peas, 20 quarts of beets, 30 quarts of corn, many quarts of tomatoes–then lots of potatoes, onions turnips and carrots, covered in sand in the cellar. On the years that we had visited Grandma in Utah, then there would be applesauce, peaches, pears, and apricots all grown in her orchard, picked, and canned for the coming year's desserts.
Mom canned enough produce to last us till the next harvest. Even on the coldest winter days we would have vegetables and fruit. We may have been poor in finances, but we kids never thought about it because we ate like kings.