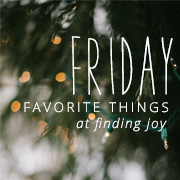 These are the highlights of my week
Orange and lemon tree ready for harvest in the backyard
Grandson's team took second place in state for PeeWee Football
Granddaughter at school Christmas music program, that's her in the front row with the gingerbread man
Grandson at school Christmas program. He is on the top row, second from end.
Red sky Thursday night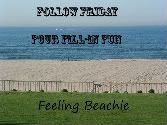 Each week, Hilary lists four statements with a blank to fill in on your own blogs. If you want to join the fun and come up with four fill in's of your own, please email them to her at feelingbeachie@gmail.com. If she uses them, she will add you as co-host to the hop!
This week's statements:
1. When I am in a _happy___ mood I _sing and dance around the house__
2. When I _see how fast the time flies__ I _wish I was more focused and didn't waste so much of it.__

3. If I could donate a ton of money to a charity it would be__to Samaritan's Purse___ because __they are so focused on underprivileged children_____.

4. I like to visit __some new blogs every week_blog(s) because _I try to expand my network of blogger friends and am always inspired by the creativity that I find._