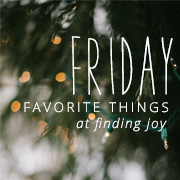 Highlights from this past week
Basil waiting for Santa
Christmas Day gift
A crisp Christmas morning
Sharing Christmas with the grands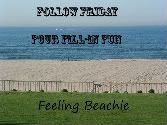 Each week, Hilary lists four statements with a blank to fill in on your own blogs. If you want to join the fun and come up with four fill in's of your own, please email them to her at feelingbeachie@gmail.com. If she uses them, she will add you as co-host to the hop!
This week's statements:
1. Without fail, whenever I fly_I end up sitting by a garrulous person who just won't let me enjoy the joy to being on my way to an adventure.,_
2. I used to be_concerned what people said about me, but with age came the knowledge that as long as I am happy with me, the rest is their problem.__
3. When I _read__ I __get lost in another world and a tornado could hit and I wouldn't be aware_
4. My greatest fear is __that my children will forget the lessons that I have tried to teach them____.