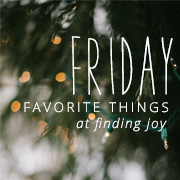 These are a few of my favorite things this week
Grandson coming home from work! Yeah, he got a job!!!!
Taking the grandson and friends out to eat at PoPo's Mexican Food. It was this guy's 19th birthday. He has been a good friend of grandson.
The puppies have learned to sit for treats, they are just like one of the girls now.
I finally finished my recipe memory book. This has recipes, pictures, and a wee bit of fun facts about the cooks. This was a new scrapbook that I found at a used book store, so I altered it to fit my purpose.
A sample set of pages
Wild onion blooming in a tub by my front porch
Wind in the grass out front
And finally a new pedicure. Yummy lavender color reminds we of cool spring days.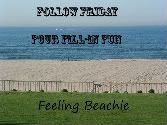 Each week, Hilary at Feeling Beachie lists four statements with a blank for you to fill in on your own blogs. If you want to join the fun and come up with four fill in's of your own, please email them to her at feelingbeachie@gmail.com. If she uses them, she will add you as co-host to the hop!
1. There never seems to be _cookies in the cookie jar, I just can't figure where they disappear to overnight (couldn't be a midnight snack for the grandson, could it?)
2. I love to _make memory books. I just finished one that I had been planning for a long time. See pictures above.
3. I could _be_ outta _ice tea--it was a hot day today.
4. The last time I _looked_, _I only had a quarter of tank of gas, it sure does go fast and I get 35 mpg. Maybe I need to stay home more often.