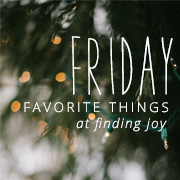 These are a few of my favorite things this week
Granddaughter turns eighteen
Father and Daughter Sharing a sweet moment (cupcakes)
Grandson--the fearsome football player
Lifting hands in praise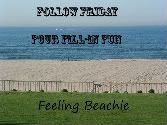 Each week, Hilary at Feeling Beachie lists four statements with a blank for you to fill in on your own blogs. If you want to join the fun and come up with four fill in's of your own, please email them to her at feelingbeachie@gmail.com. If she uses them, she will add you as co-host to the hop!
1. When I _
go to bed
__ I _
fall asleep within minutes
___
2. I wish I was _more like my mom. She was such a good example, and had so much patience .
3. If the world is my oyster then __
I'll have mine breaded and fried.
4. My favorite meal of the day is _
lunch
_ and the food I think would be my favorite to eat then would be _
a large salad
--
either a taco salad, or a seafood salad, or a Caesar salad with grilled chicken, or most any other kind of salad.
_