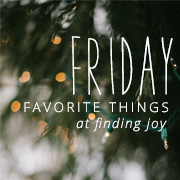 These are a few of my favorite things this week
Granddaughter's carefree play--joys of being young
Puppy love--Our 4 month old puppies sleeping on grandson's bed.
Grandson--the grill master. That's his graphic art in background.
African Violet blooming on my kitchen window sill
It may be 111.4 outside with humidity at 4%, but my living room is very comfortable at 79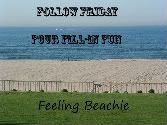 Each week, Hilary at Feeling Beachie lists four statements with a blank for you to fill in on your own blogs. If you want to join the fun and come up with four fill in's of your own, please email them to her at feelingbeachie@gmail.com. If she uses them, she will add you as co-host to the hop!
1.
I always _

make a pot of coffee

__when I_

first get up in the mornings

.__
2.
Putting down a good book

__ is very hard for me to do
3.
Whenever I eat _

Mexican food

_, I want to _

listen to a Mariachi Band.
4.
If I ruled the world, __

hunger

_ wouldn't exist and everyone would _

be able to get a job

.

But I would not tolerate free loaders.