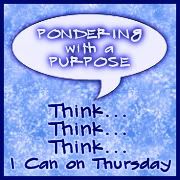 This Week's prompt is:
Balance
I find that I need to focus on both internal and external elements for balance: external things–like work, relationships, and activities, and what is going on inside my heart and mind.
I found this little outline to help better understand the beneficial components on both ends of each spectrum.
1) Internal (Mind, Heart, Health)
Mind: Challenging yourself intellectually vs. creating opportunities for your mind to rest
Heart: Giving love vs. receiving love
Health: Eating, drinking, exercising properly vs. resting and treating yourself to some extra yummies
2) External (Work, Social, Family, Fun)
Work: Pushing yourself to achieve goals vs. seeing the bigger picture and enjoying the ride
Social: Satisfying your social desires vs. taking time for yourself
Family: Fulfilling your familial responsibilities vs. creating healthy boundaries
Fun: Allocating time for things you enjoy doing vs. making sure you don't overdo it
As you can see, both ends of each spectrum are actually positive; but if either side is taken to an extreme, something that is intended to be positive can end up being detrimental.
It is easy to loose focus on any area, but I try and review them and stay somewhere in the middle. I think awareness of what is going on in my life is the key to achieving balance.