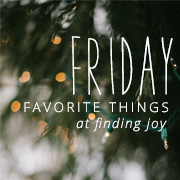 These are remembrance of my favorite things this past week.
My Prescott daughter came down to visit Sheridan, who lives with me, so while he was out and about we went out to dinner at Chevy's--fresh Baja style Mexican food.
Then we went to a movie, saw "The Girl with the Dragon Tattoo" a Swedish film--had two story lines that didn't merge til the middle of the movie. It had sex that wasn't necessary to the story line, a weak plot, but I enjoyed being with my daughter.
Monday morning--the full moon setting as viewed from my front yard.
A few minutes later the sun rising as viewed from my back yard.
Monday morning, grandson on his way to work. He is doing so much better. For those of you who are new readers, he was in a near fatal traffic accident on Christmas eve morning, broke his jaw and crushed all his facial bone, was in ICU for three days, had two major facial reconstruction surgeries, and had his jaw wired shut. Now just two weeks later he is resuming his job. He still has a long road to full recovery, but is well on his way. Ah, the resilience of the young.